About our Partnership Farms
Tarami has introduced cutting-edge methods of cultivation to and guided the farms that produce the fruits used in its products. The harvested fruits are processed using advanced technology. We are continually striving to produce the highest quality ingredients.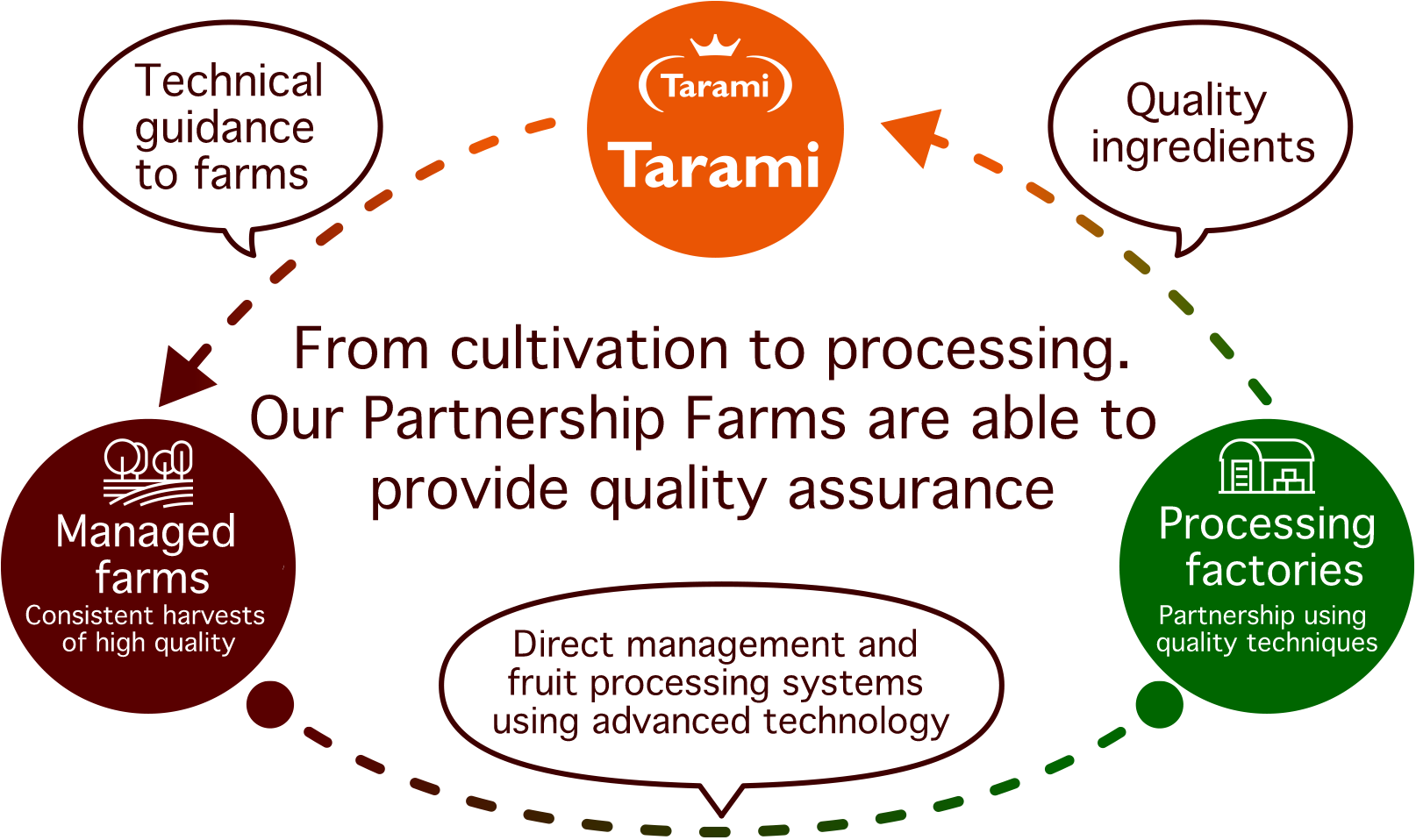 The Tarami jelly-making process
Managed farms

We have formed partnerships with farms suited to cultivation and we provide detailed guidance.

Primary processing on site

To maintain seasonal flavors, we take care of primary processing on site, using advanced technology based on strict quality standards.

Complete production at Tarami factory

After further screening at our factory, we devise and produce delicious jellies.
Fresh seasonal fruits are processed and
transformed into delicious fruit jellies
at our Tarami factory.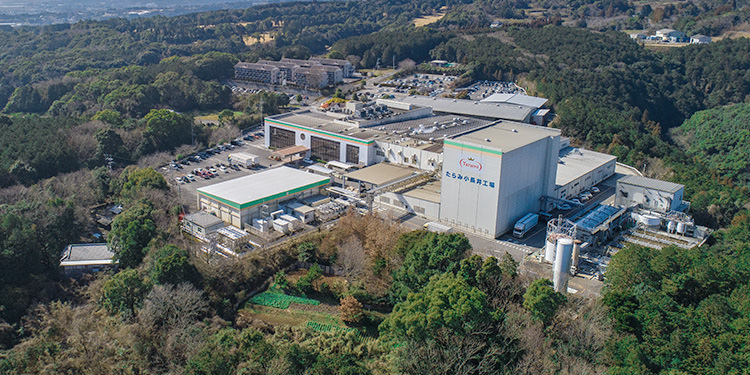 A place famed for its mineral water

Tarami jellies are made with water from the Tara Mountains - one of the top hundred places famed for mineral water.

Strict quality control

We strictly control the quality of our products and analyze them for any residual pesticides.

Production using cutting-edge technology

We efficiently produce various products at our cutting-edge hygienically controlled facilities.